We're working on a solution for your Conference Room TVs, too.
Looking for an entry-level replacement for Microsoft Teams Rooms, Google Hangouts Meet hardware, or similar? We've got you covered!
Looking for an entry-level replacement for Microsoft Teams Rooms, Google Hangouts Meet hardware, or similar? We've got you covered!
There are some great solutions out there for high-end meeting room experiences, offered by both Google and Microsoft, in the $2,000 — $5,000 range (per room). We can provide an alternative at $100 — $700.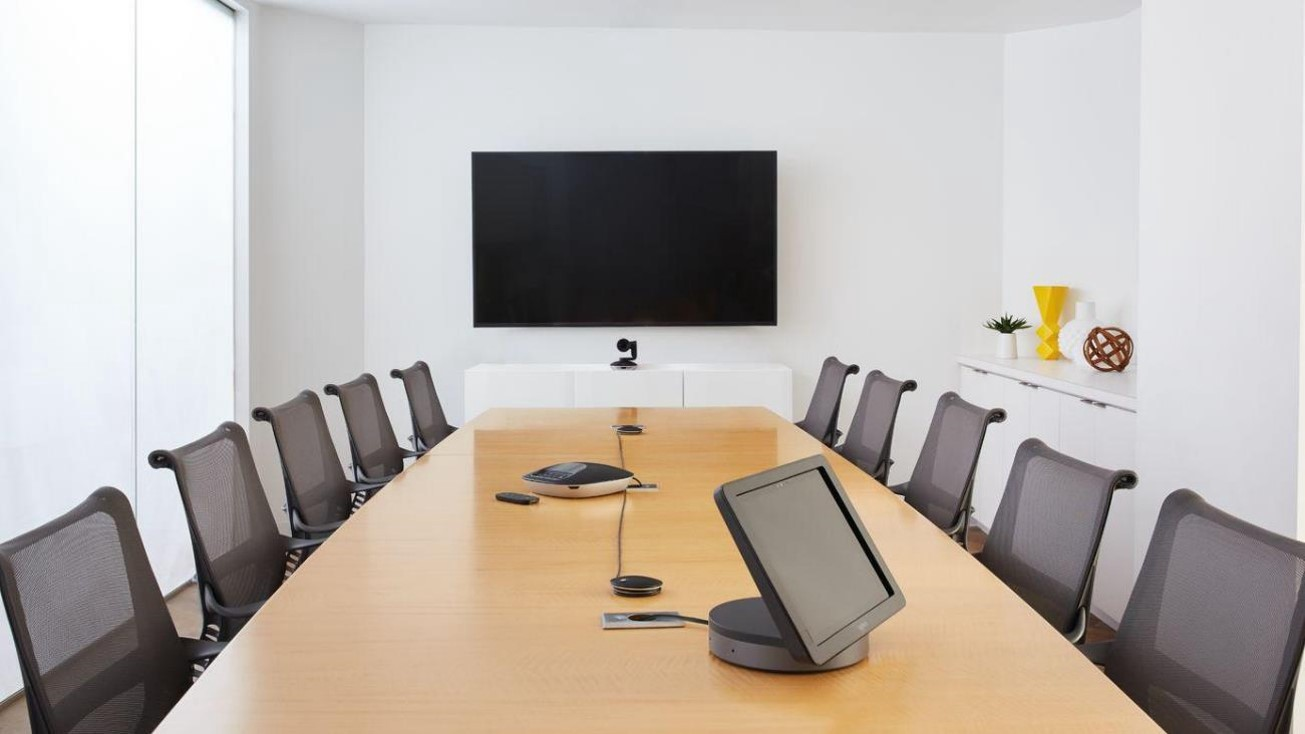 These Include the Google Hangouts Meet Hardware Kits ($2,055 — $4,999) https://gsuite.google.com/products/hangouts-meet-hardware/, and the Microsoft Teams Rooms hardware kits ($2,499 — $4,999)https://products.office.com/en-us/microsoft-teams/across-devices/devices/category?devicetype=20.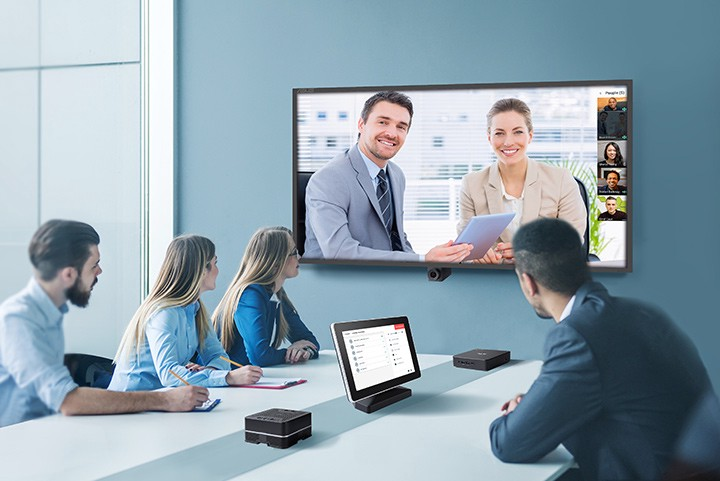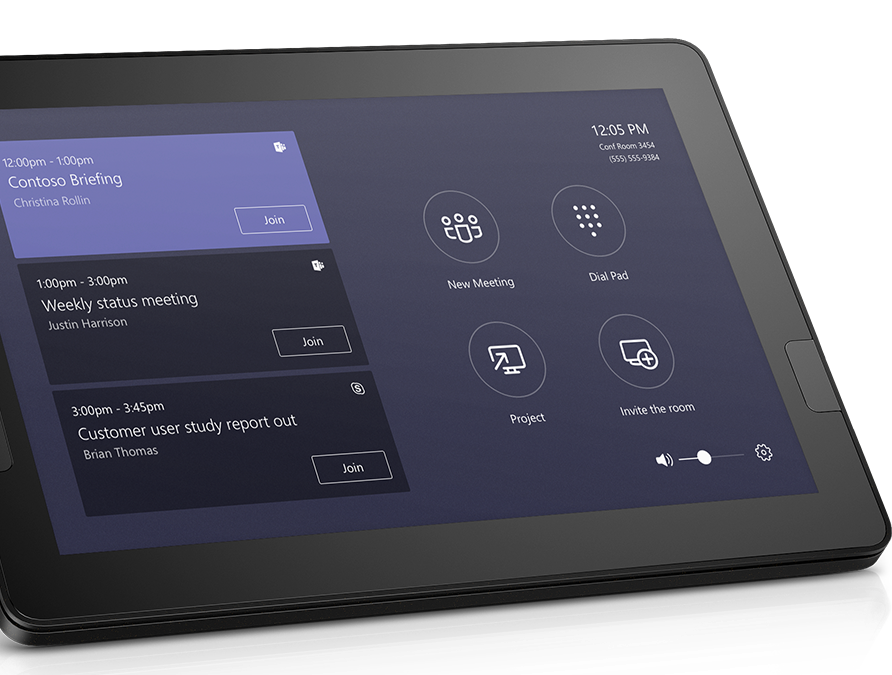 But what's the total cost of deploying a solution like this? Remember, you need:
An official hardware kit ($3,000-$5000)
A dedicated PC or Mac ($500+)
Room licenses ($15 * 12 months)
1–2 HD Televisions ($400 — $1500)
A VOIP Phone System (optional)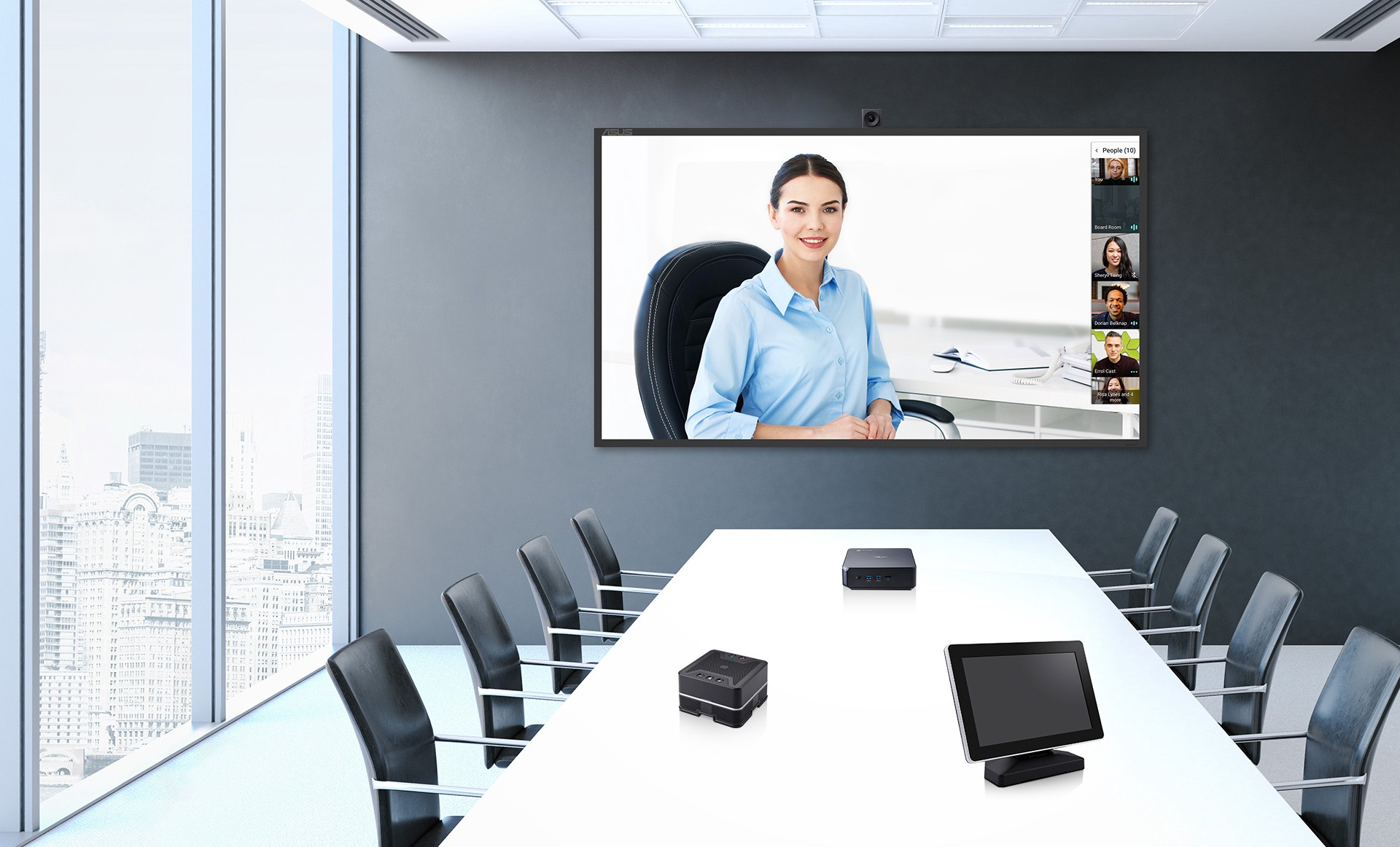 But what if you don't have $5,000 — $10,000 for every conference room in your office?
$10,000 might make a lot of sense for your primary conference room. But what do you do for phone rooms, huddle rooms, and smaller conference rooms in general?
Current in-market solution: Just add a Room PC
This is the most popular solution today for small-to-medium enterprises who can't afford an automated attendant system (such as Teams Rooms), for phone rooms, huddle rooms, and small conference rooms. Some teams never outgrow this solution.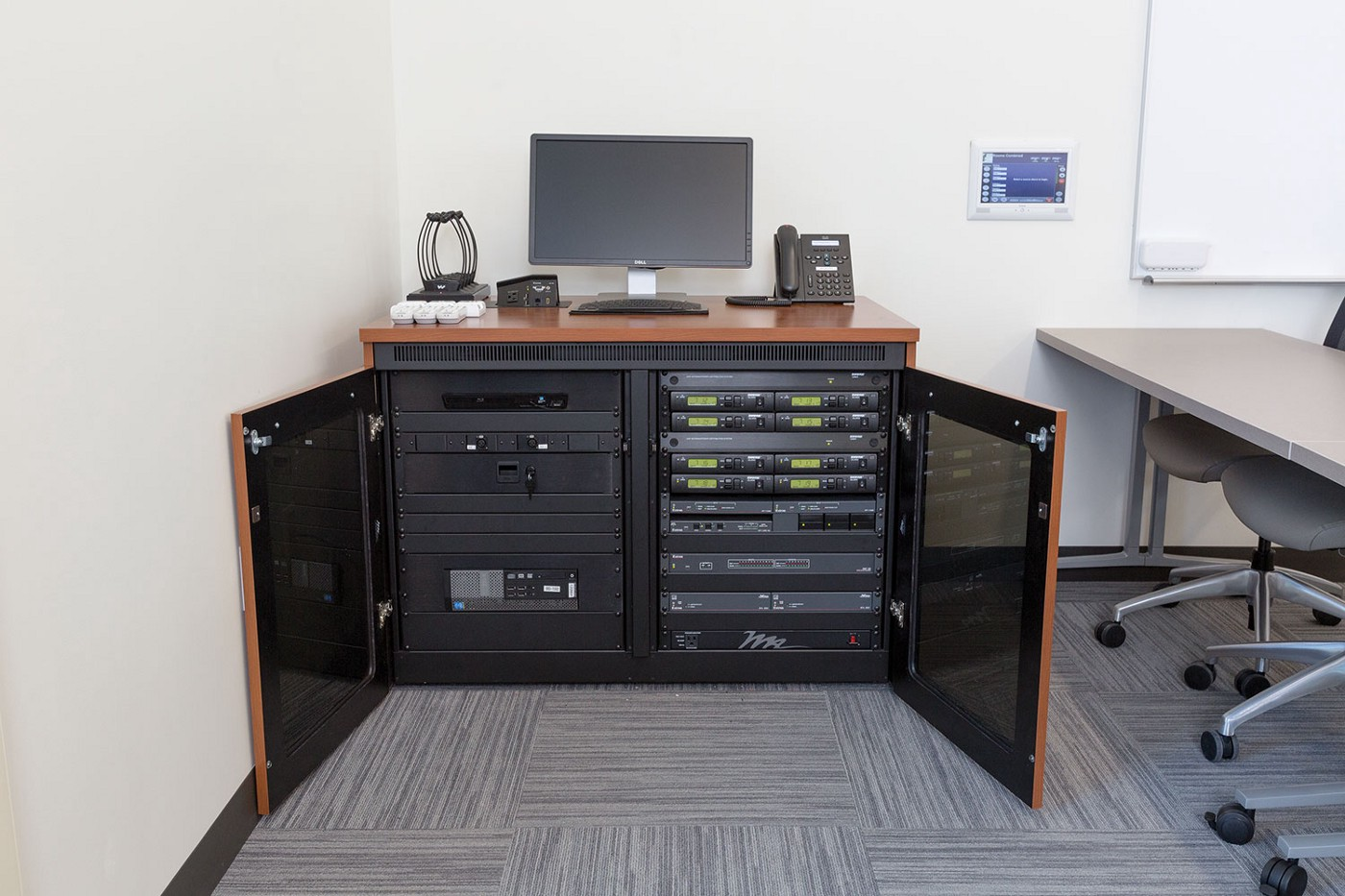 Setup is usually quite simple. Image a new PC, create a user account with restricted access, grab a label maker, and provide the machine's password to anyone using the meeting room.
Unfortunately, this can lead to some nasty security issues, if users begin to log in to their email or VTC systems using their personal credentials, and don't remember to log out. Users unfamiliar with the system may require additional support, or waste employee time during meetings.
Current in-market solution: Run HDMI cable to Room Table
This is another entry-level solution for your meeting rooms: run an HDMI cable to the center of your conference room table, and provide a few dongles for the hardware you support in your organization (Display Port, USB-C, etc).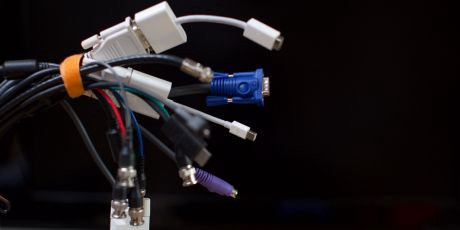 Unfortunately, this can quickly frustrate users who aren't familiar with the hardware involved. It works to some extent, but dongles get lost, break, or televisions may require a specific set of instructions just to view your content, leading to additional trouble tickets and time providing support.
Our solution: Provide the Full Experience, at a lower price point
We're currently in beta for a new product, that provides the most commonly-requested features from popular room-console systems, like the ones above, but at a fraction of the price, without any specialized hardware.
Feature One: Wireless HDMI / Wireless Presentations
The first core feature our system provides is the ability to present to any screen wirelessly.
Throw away those HDMI adapters and dongles!
This can run on very basic hardware (from $49 per room), with or without a dedicated touchscreen control unit or Windows PC to manage.
Modernize your meetings, and work like you're all in the same room.
Wireless presentation and display options, whether you're in a meeting or not. Throw away those HDMI adapters and dongles!
No changes to how meetings are scheduled. No need to change vendors or train your users to use new VTC software.
Compatible with your existing VTC solution (Microsoft Teams / Office 365 (formerly Skype for Business), Google Meet / G Suite (formerly Google Hangouts), Daily.co, Appear.in, Webex, Bluejeans, and more coming soon.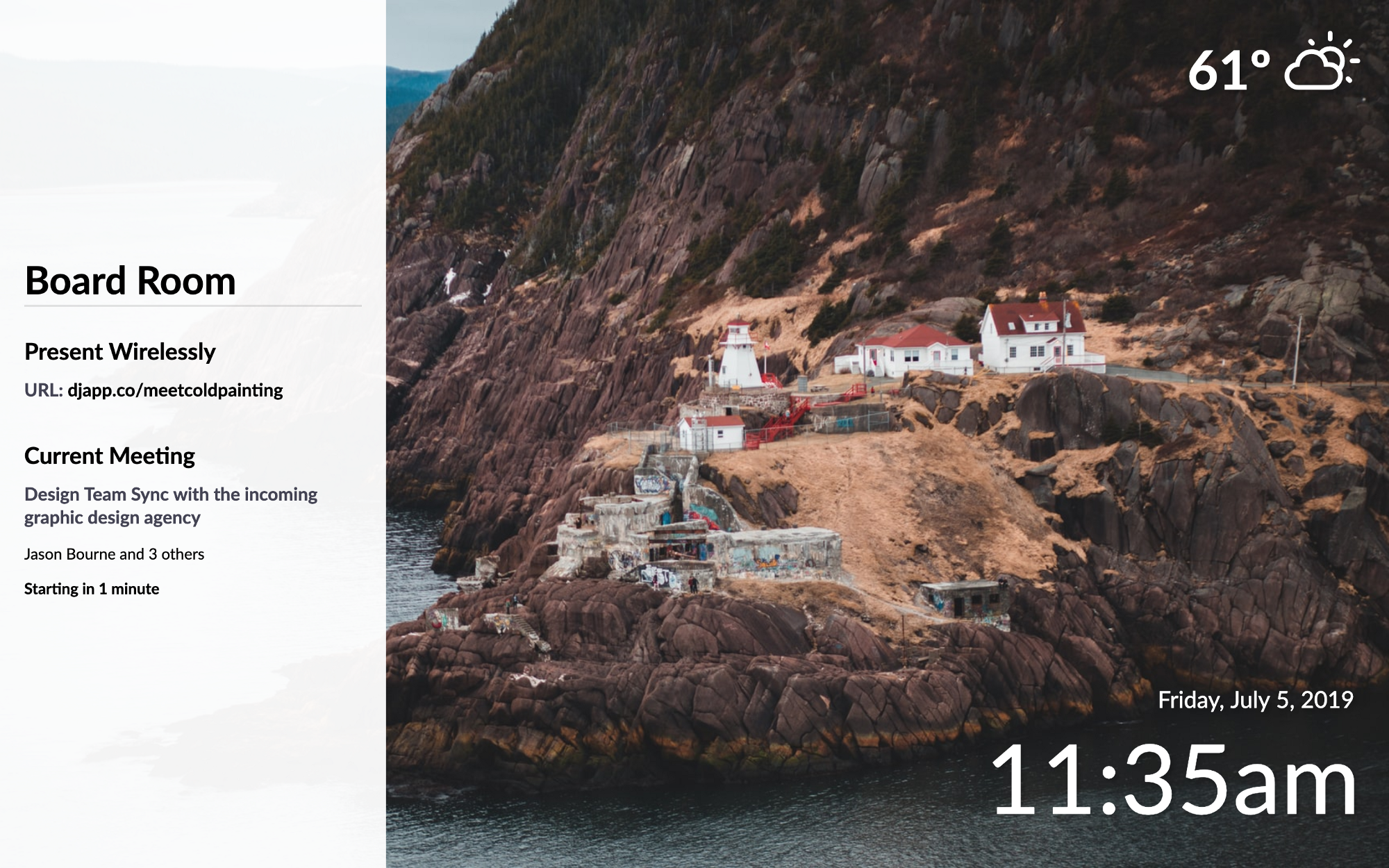 Instead of plugging in a cable, users simply navigate to a URL in their browser, and present (no extensions or software to install).
Example: https://share.quik.chat/yesrockverb (a URL similar to this is displayed onscreen when a TV is presentation-ready).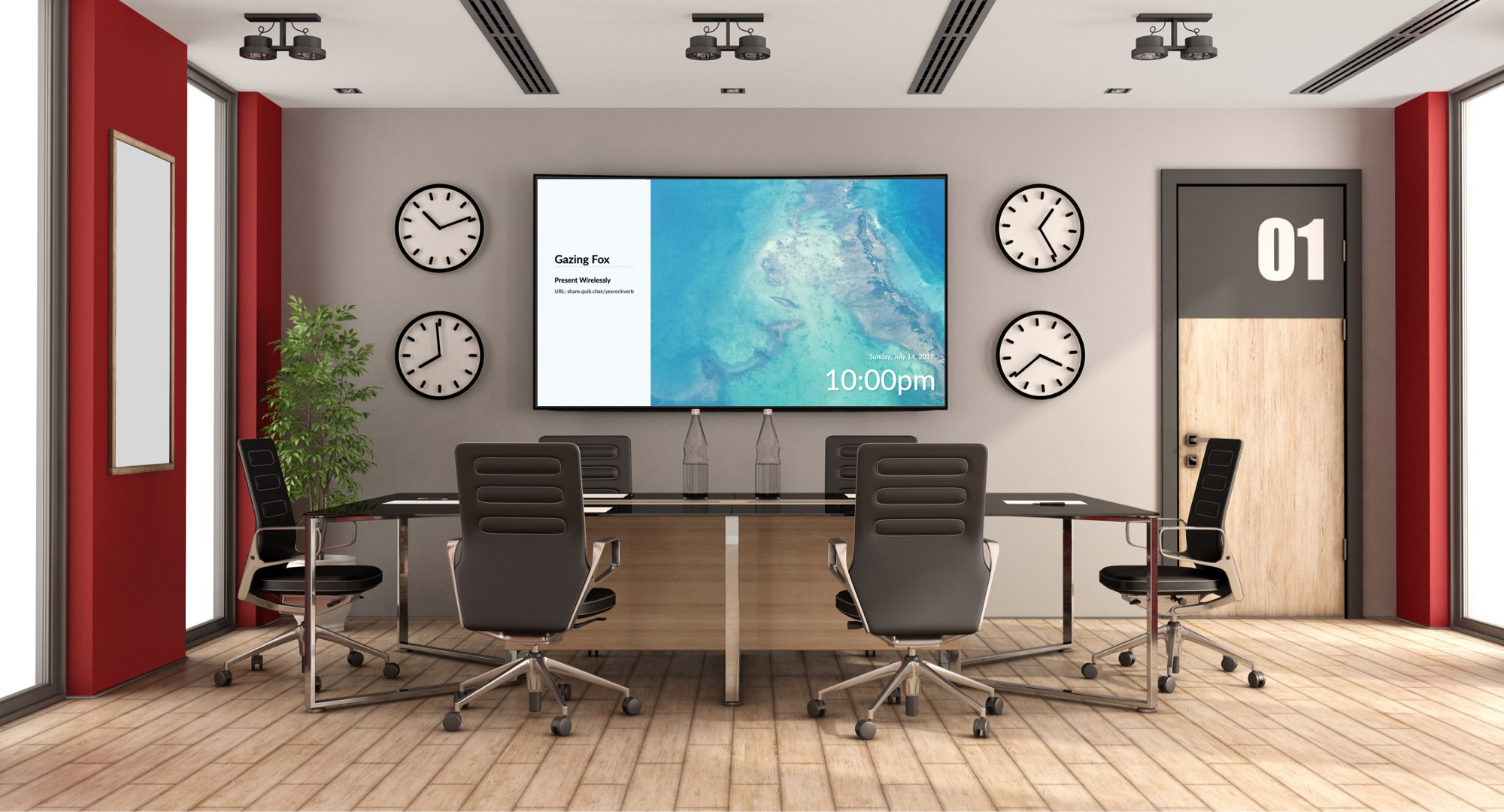 Feature Two: Automated Attendant for VTC / Conference Calls
The next feature supports starting and stopping conference calls that appear in a room schedule, automatically, based on the links that already exist inside your room calendars.
We've created an automated attendant for Microsoft Teams, Google Meet,and several other providers, which gives your TV the ability to automatically launch these calls, with only the addition of a very inexpensive Chrome-enabled device (from $99).
This can function with or without a touchscreen console. Without a console, these calls start and stop automatically based on the meeting room schedule.
Zero-touch interface to enter a conference call
Instantly Connect with every participant
Participants can join a meeting from anywhere, whether in the office, from their phone, or from home.
But that's not all! By adding a touchscreen device, you gain the next set of features.
Feature Three: Touchscreen Console for VTC / Call Control
With the addition of a touchscreen PC (tested devices from $150 refurbished), you can transform your room into a fully-featured conference room, with many of the features of higher-priced systems:
Start and end calls automatically at the press of a button
Affordable options for any room size: No need to buy specific hardware or software.
Tested and compatible with most Surface options, from the entry-level Surface 3 ($150 — $200 total hardware cost), to the latest Surface Pro + Surface Stand ($700 — $1,200 per room).
*Support for dual screen rooms coming soon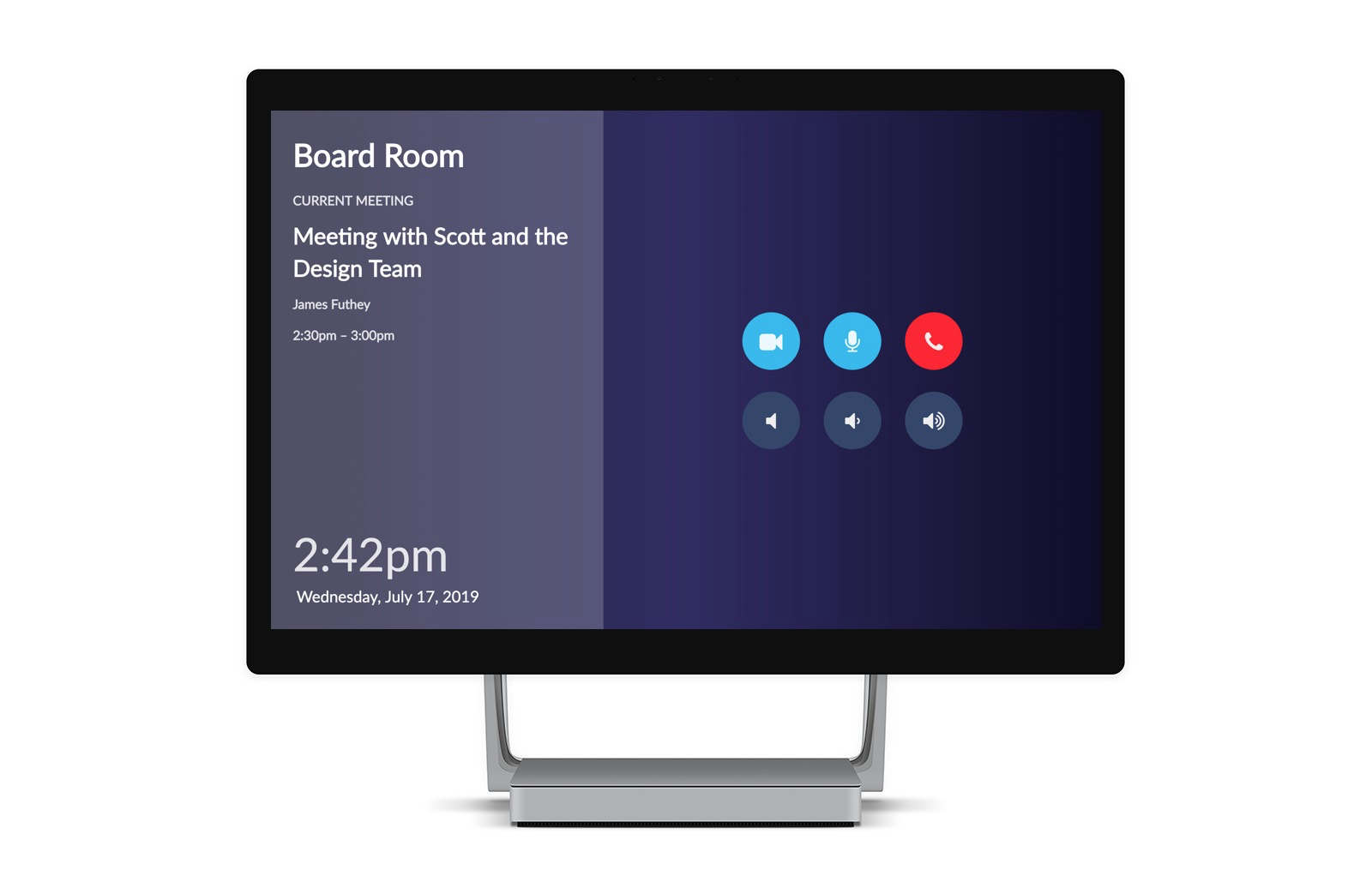 Added Benefits
You pick the hardware that's right for you.
For a small meeting room, an HD webcam, Jabra 410 Speakerphone, & Surface 3 + dock might be the best option (for a total hardware cost of $400).
For a high-visibility meeting room, a professional camera system (like the PolyCom or Huddle Cam) might be a reasonable investment. You can pair this with high-end Surface Pro hardware, and the Surface Pro Stand for an unbeatable experience.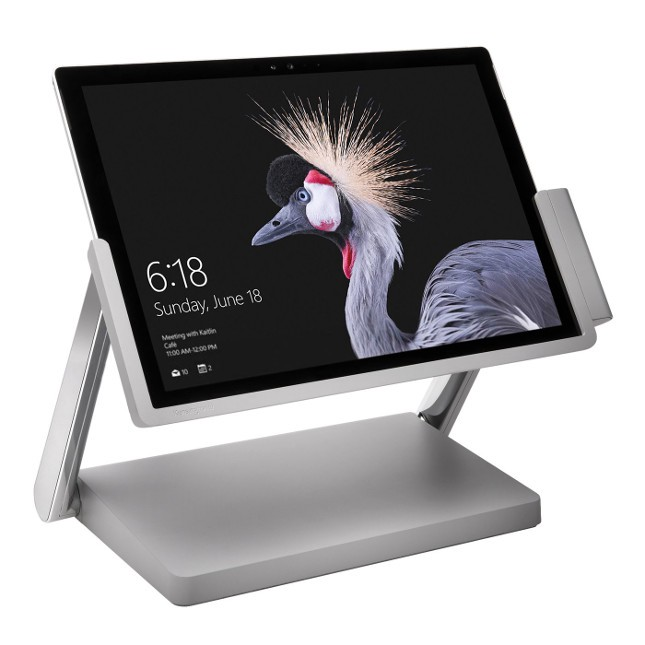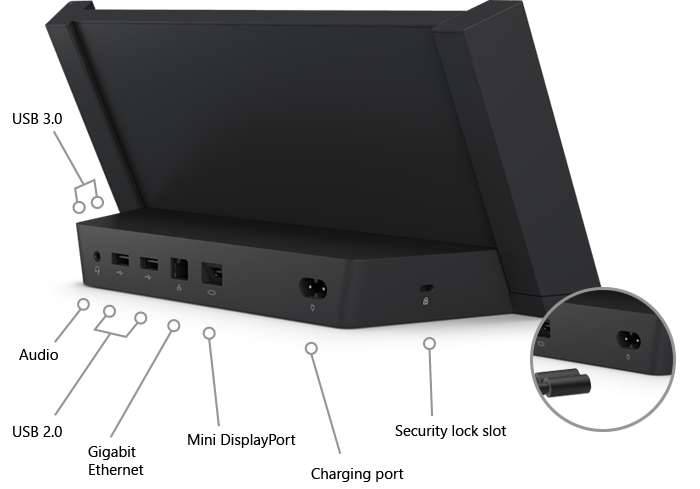 Are you interested in a solution like this?
Let us know what you think! We're always interested in hearing from customers and learning more about how these features might benefit you.
Thanks!